Pebble Global Holdings
Powerful, natural benefits of hemp
Green View Magazine interviews Patrick Moran, CEO of Pebble Global Holdings and AcquiFlow, and others, for our focus on the Hemp Industry in America.
Picture a tiny pebble dropped into a giant lake, causing ripples that reach all the way to shore. In the same way, a small daily serving of Pebble's infused hemp CBD oils or hemp CBD soft-gels can create a powerful ripple effect to benefit your physical and emotional wellbeing. Pebble Global Holdings, selling to the public as "Pebble," is a proud Texas-based subsidiary of AcquiFlow LLC, which is nationally recognized as the "first open, legal, and transparent Texas-based cannabis company."
Hemp CBD extract has been shown to decrease inflammation, pain and anxiety, improve mood, help individuals with neurological disorders, and address a myriad of other health issues. All Pebble hemp CBD products are made from industrial hemp (which is legal to sell, ship, and possess in all 50 states). They are 100 percent pesticide free, contain 0.3% or less THC, and have no psychoactive effects.
Business View Magazine recently spoke with AcquiFlow/Pebble Founder and CEO, Patrick Moran; Pebble Board Advisor and President of Syzygy Botanicals, Peter Ricca; and Pebble Board Advisor, Wes Williams, about the company's life-changing medical research, innovative products, and the future of the hemp industry. The following is an edited transcript of that conversation.
BVM: Can you give us some background on AcquiFlow and Pebble?
Moran: "AcquiFlow was formed in April 2014 as a holding company with outside investments. We were very open about being cannabis-focused, no one had ever done that in Texas, and we took a corporate ethical stance by inviting attention to it. When it came to licensing, we spun out a subsidiary known as Texas Cannabis that continues to be one of 40 pre-approved on-holds that are waiting to have licenses issued by the state of Texas as the program expands. Texas Cannabis essentially created a product line in order to keep pace. We had established a leadership position in the state, but we were also competing against the rest of the world.
"So, to continue to evolve in this industry, we created a product line and company DBA 'Pebble' and engaged into the hemp CBD markets. We brought in scientists and R&D specialists and spent a full year creating a highly-focused, hemp-based, neurological supplement and began positioning ourselves as a bio-pharmaceutical company focused on, initially, these neurological conditions. That led to an autism trial and we are now shipping nationwide for everything from PTSD to autism across the board in the neurological spectrum. We have a product we're developing, right now, in partnership with Syzygy Botanicals for a supplemental lifestyle – a highly concentrated product you can take in a less concentrated level for lip balms; all sorts of lifestyle products at a premium level. So, folks that buy one of our upcoming lip balms are also supporting a company that has a serious therapeutic salve, or a therapeutic
topical, or infused oil that's being used with epileptic or autistic families."
BVM: Are you currently able to produce in Texas and sell to other states?
Moran: "Not yet. We do everything we can safely and legally do inside the state and everything else we subcontract out. The company is based in Texas and we do all our fulfillment from the state. To date, cultivation has been done by licensed hemp growers in Colorado, and manufacturing and packaging has been done in Colorado. With the passing of the Farm Bill, we're moving into a brand development stage in partnership with Syzygy to do product development and small batch processing in Texas in the coming months.
"Texas makes a very clear distinction between what you can do with marijuana and what you can do with hemp. We deal only with hemp. The U.S. Farm Bill that just passed made hemp an agricultural commodity, like corn, and some of the key leadership that drove the federal legislation is based out of Texas. They are submitting mirror hemp legislation and the expectation is we will have full hemp production here inside of 2019, after the legislative session ends in June."
BVM: Who will be the typical customer or end user?
Moran: "Parallel to developing the actual product, we were developing our core brand messaging. It's a statistical fact that 87 percent of all medical decisions are made by the female lead in the family. So that's who we targeted. The product is built as serious medical with the downstream of a lifestyle brand, and primal branding has been aimed at a 28 and older, affluent female demographic, toward biopharmaceuticals and nutraceuticals – those are the families we're initially targeting and then expanding from there.
"We have several partners in the medical community. Across the two companies, we have a total of 29 hard-money investors and several of those are physicians. We recently had a commitment from one of them to help us write the documentation for our child's autistic trial, so we can take that to the next step. In addition, Dr. Brian Tarbet, a biochemist, and a valuable part of our R&D team, is currently helping us finalize a pain cream topical."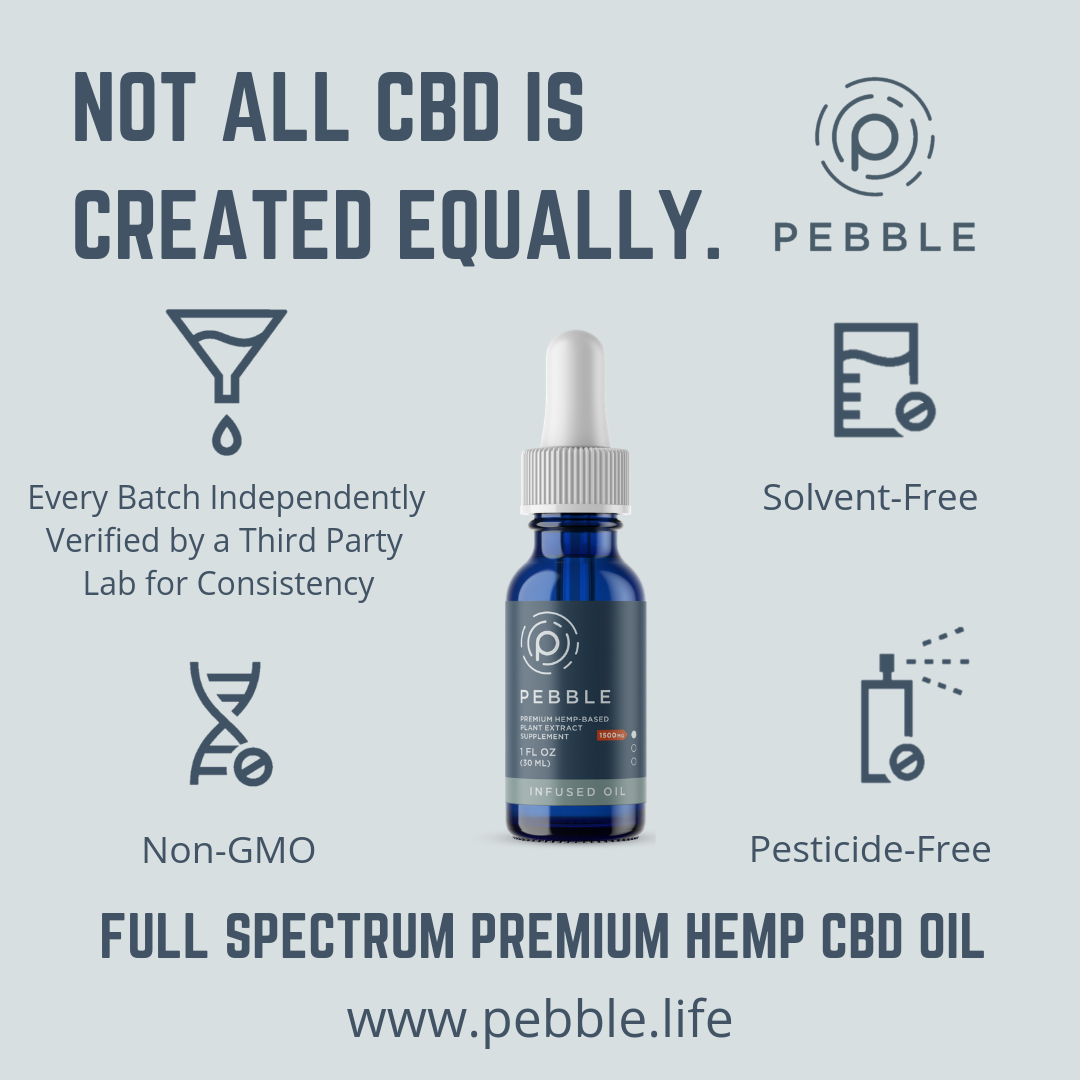 BVM: What are your biggest challenges going forward for 2019?
Moran: "Definitely, legislative. We're starting to get a lot of positive momentum in Texas. The level of education, of objective information, is being absorbed by decision makers but there is still a threat of some pretty bad legislation coming through that would tamp down the market or work against us, so we need to be proactive about that. The second thing is the nationwide flood of CBD products; everyone is making claims from bio-availability to sourcing, and there's a lot of white noise. So, one of the key challenges for us, now that we have our product in place, is effectively telling our true brand story to set us apart."
Ricca: "Four years ago, Texas started a very limited compassionate use medical marijuana program. There was great fanfare, a huge market, 150,000 kids were going to be able to participate. So, the state set really high permitting fees, and only a few companies had the money, so what ended up happening was… nothing. The last I heard there were less than 600 patients from three labs. The people who invested a lot of money and haven't seen a return are doubling down on their legislators; pushing against any expansion that doesn't go through to them. That's going to be the driver in the market. I believe we will see a substantially increased legal use of medical cannabis. They'll move it beyond epilepsy and add other neurological conditions, but really to try to force you to use these three entities. And I don't think those three will be able to support the demand."
Williams: "I want to also emphasize the difference in our Pebble product versus others we've seen. There are a lot of snake oil people out there who will put 5mg. of CBD in a product and sell it for $20 and cast it as a cure-all, when it does nothing for you. It's like drinking water. In our 1 oz. bottle, we have 1,500 mg. of CBD, which is on the very high end of what everybody in the market is doing. Having people understand what makes the Pebble line different is going to be a challenge. It's what differentiates us from other companies that are going with really low doses and playing the price point game."
BVM: How are you getting the message out about Pebble? 
Moran: "We're moving into the second phase of a multi-tiered marketing plan. The pre-step was to create a worthy product that might not stand out immediately because of the white noise, but the more you shine the light on it, the better it's going to look against the other players. The first two products we chose, we went against the market, and said, 'We have a highly concentrated product, and we want to talk to epileptics, autistic families, PTSD survivors because we have something that will help change your family's life.'
"We work closely with national and state-level advocacy groups – that's how we developed our autism trial. It is designed for seriously autistic children ages 5 to 12, and those families have been reporting back to us on a weekly basis. We have young children who have been non-verbal their entire life, unable to sit in a room with other children, and since they've been taking 100 mg. a day of our Pebble product over a period of weeks, for the first time, ever, they are verbal, communicating with their families, socializing. It is all documented. There are no control placebos.
Pebble's first formal step into the mainstream happened this President's Day weekend, at Ascendigo Autism Service's 8th Annual "Ascendigo Blue Aspen" fundraising benefit. Pebble Global Holdings is the first (to-date only) cannabis-based company, among brands like Sentient Jet & Rolls Royce, to sponsor.
But Moran's thoughts remain on the current Texas legislative session, specifically two House Bills – HB1325 & HB1365, that he believes will each help bring Texas in sync with the rest of the nation. "Texas's archaic cannabis laws are immoral when you realize that the families of these autistic kids, who provide Hemp CBD to their 14 year old sons, some of which include THC in the regimen, with goals like "make it through puberty without a seizure," would be prosecuted as felons and reported to Child Protective Services in Texas today."
In 2014, to support the movement for a state legal cannabis industry, Moran co-founded the Texas Cannabis Industry Association (TCIA), with help from Texas A&M School of Law.  Since then, TCIA has grown into a five-member Board of Directors led organization that works in alliance with many state and national groups, including the National Cannabis Industry Association and the U.S. Hemp Roundtable.
Moran emphasizes, "There is no legal industry in the State of Texas without ongoing aggressive, focused advocacy. We want all our customers to know that part of every dollar spent on Pebble products goes directly to help end Texas and federal cannabis prohibition. We believe 'life, liberty and the pursuit of happiness' includes the right to seek better health and wellness, including alternatives to conventional medicine. It is blessed work we're getting to do."
AT A GLANCE
Who: Pebble Global Holdings
What: Hemp CBD product formulating company
Where: Headquarters in McKinney, Texas
Website: www.acquiflow.com / www.pebble.life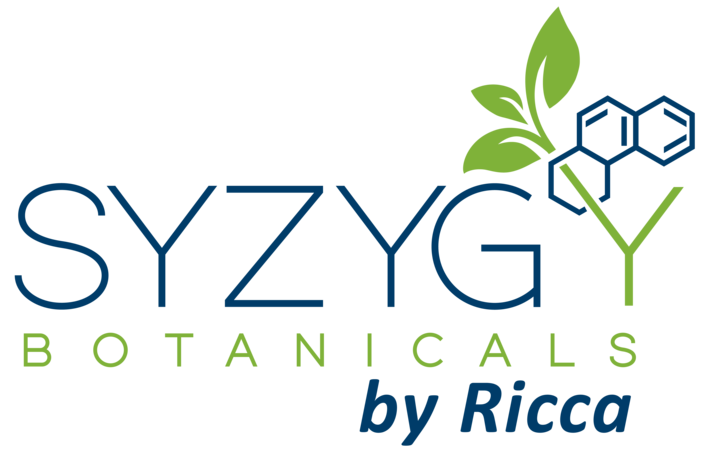 SYZYGY Botanicals – sales@syzygybotanicals.com
The SYZYGY promise is to provide our customers the best in clean, pure, natural products. With the expanding Cannabis market and nutraceutical market, we saw the need for consistent, high-quality, high-purity, natural botanicals and extracts, especially terpenes. We use our 40 years of experience in contract manufacturing and laboratory analyses to deliver consistency and purity to our partners. The SYZYGY brand is free of pesticides, heavy metals, solvents and fungus/mold.