Dosecann Inc.
Global cannabis solutions
Green View Magazine interviews Greg Boone, Founder and CEO of Dosecann Inc., for our focus on Canadian cannabis companies.
Incorporated in 2016, Dosecann Inc. is a Canadian licensed dealer dedicated to developing cannabis solutions for the global cannabis industry. Proudly located in Charlottetown, PEI, Dosecann has assembled a world-class team housed in a purpose-built, 42,000-sq.-ft. GMP-compliant facility in the BioCommons Research Park that will be the hub for cannabis extraction, product innovation and formulation, and manufacturing.
In August 2018, Auxly Cannabis Group Inc. announced that its wholly-owned subsidiary, Dosecann Inc., had obtained a Dealer's License for Controlled Drugs and Substances from Health Canada pursuant to the Narcotics Control Regulations. This allowed Dosecann to serve as a central, mid-stream hub to Auxly and its subsidiaries and partners in the development and manufacturing of value-added cannabis products at the company's Charlottetown site. The License authorizes Dosecann to engage in various activities related to manufacturing of cannabis oils and resins through extraction of dried cannabis flower, production of authorized cannabis products, product formulation, research and development, and quality testing. In addition, the License permits the import of input materials and the export of finished cannabis products to international markets for medical and scientific purposes.
On October 17, 2018 – a legendary day for cannabis consumers – Canada officially legalized the use of marijuana, country-wide. Business View Magazine spoke with Dosecann Inc. Founder and CEO, Greg Boone, a few weeks before the big day, to glean his insights into his company's growth plans, and the future of this emerging industry in Canada and on the global stage. Boone became interested in the legalization of marijuana five years ago and has been working on building Dosecann, full-time, for the past two years. The following is an edited transcript of that conversation.
BVM: What is the current role of Dosecann in Canada's cannabis industry?
Boone: "Dosecann is not a cultivator. We do not physically grow the plants. We are a large-scale licensed dealer, rather than a licensed producer (LP), and that allows us to, essentially, bring in cannabis, and do research and product development. We are an extraction company; we take the cannabis in, we extract it (turn it into oil) and then formulate it into different products. When you see LPs selling varieties of cannabis oils and capsules, those are the types of products we will manufacture and sell.
"We just received our Dealer License in August, which was a major milestone. Initially, we will utilize the Auxly platform of wholly-owned LPs that we have buy agreements with to ship the cannabis to our facility in Prince Edward Island, and that's where we'll turn it into oil. Before you bring in product, you have to clear it with Health Canada, show them who it's coming from, that they're licensed, that they have a Certificate of Analysis, etc. We'll order large amounts of cannabis – 30 to 50 kilograms at a time – and have the ability to process dried flower and the trim of the flower. We'll break it down into categories for the medical market, and also recreational products. As it looks now, items such as edibles would come on line in 2019 and beyond.
BVM: What does October 17 mean for companies like Dosecann that have been 'ready to go' for some time?
Boone: "We have been manufacturing product, but we're limited to developing products that fit into the regulatory network – dried cannabis flowers and oils mixed with a carrier oil. The next evolution is to have products like edibles. We'll do the product development work with buyers to start standardizing and looking at value-added products that will come to the market at a later date. The trend from a consumption perspective is certainly that the medical user prefers to buy oils or capsules versus the dried flower. Dosecann is the product development arm for those value-added cannabis products.
"As of October 17th, all Canadian cannabis licenses will fall under the Cannabis Act, and we will endeavor to turn our current Dealer License into a Processor License. There will be cultivators that will grow and also process, we will be a large-scale R&D, processing and product development facility. Once we fall into that category of licensing, we'll be able to ship into the distribution market and also to the medical patient, directly. It's very exciting."
BVM: What was the thought when you renovated and outfitted a 42,000-sq.-ft. building in Charlottetown, long before the full legalization of cannabis in Canada?
Boone: "One of the things I'm most proud of is that we saw the cannabis space moving into a value-added product market and that they were potentially going to change the laws in the future to allow for different types of cannabis production. So, what we set up, not without risk, was a very large-scale facility capable of producing a high volume. We designed it with various processing areas for different products. It is GMP (Good Manufacturing Practice) compliant and we will look to gain GMP Certification for the European market, as well.
"Back when I started the company along with two partners, we relied heavily on consultants in the industry, we were a small team. At the beginning of 2018, we had five employees. In August we had 18 and I anticipate having 25 to 30 by the end of the year. We hired one person in western Canada, who was originally from PEI and moved back to take the role. We had another move here from Nova Scotia, our Chief Scientific Officer is from the U.K., and the balance of our team is from Prince Edward Island."
BVM: How do environmental concerns come into play in your facility?
Boone: "When we took over the site, it was basically just the shell of a building located in the Bio Commons Park in Charlottetown – an area specifically created for science-related organizations. They built the structure with the idea that they were growing the Park, but they never received a tenant in it. What that did for me, as an entrepreneur, was save me about a year's time by not having to physically construct the building because it was already there, and we could do anything required on the inside. We purpose-built and designed this facility, working with local engineering firms and consultants, to ensure we were meeting or exceeding any type of regulatory requirements pertaining to the environmental side of things. Anything that goes into our drains is checked before it enters the system. We also did an environmental assessment of the building – it was only four years old at the time and sitting empty."
BVM: What do you anticipate as the biggest challenges going forward and how will you differentiate Dosecann from the competition?
Boone: "While, clearly, cannabis should be a highly regulated market, operating effectively in that environment poses some challenges. But you can overcome those by having the right people in the right places. That is always how we differentiate ourselves from others in the space. I believe that every business comes down to people. And we've definitely assembled a world-class team with excellent skill sets. With that team, we will build a robust portfolio of IP around our products, not only on the medical pharma aspect of the business, but also on the medical and health and wellness channels."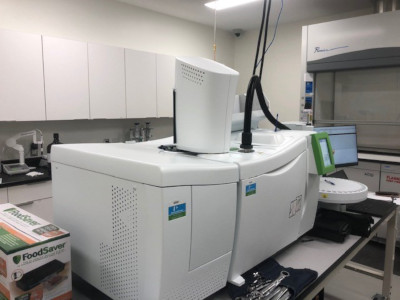 BVM: How do you see the cannabis industry evolving, and what are the priorities and objectives for Dosecann in the future?
Boone: "Post-legalization in Canada, a slow rollout is expected – at first, there will be similar restrictions to those already in place for alcohol possession and consumption. I think we wouldn't expand south of the border until it becomes more federally legal in the United States. That being said, we definitely have plans to grow, given that we have access to a two-acre plot directly beside our Charlottetown facility for expansion. And we're currently designing and constructing phase two of our existing building to accommodate the new wave of products that will, hopefully, be allowed for sale under the regulatory system. I absolutely see us having an opportunity to export to other countries that are legally allowed to import cannabis products.
"Prince Edward Island is an amazing place. We're very grateful for the immense amount of support from local and provincial government bodies; we wouldn't be here without the PEI Bio Alliance offering us research opportunities. There is a wealth of directly-related talent located in this area and it's important to us that we're creating jobs in the community. We're committed to creating careers."
AT A GLANCE
WHO: Dosecann Inc.
WHAT: Canadian licensed cannabis dealer
WHERE: Charlottetown, Prince Edward Island, Canada
WEBSITE: www.dosecann.com